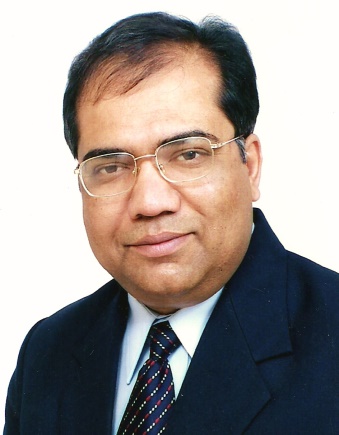 Vaidya Harish Verma
Director & President of Canadian College of Ayurveda and Yoga
Vaidya Harish Verma is one of India's outstanding Ayurvedic consultants and  is the founder of the Canadian College of Ayurveda & Yoga Inc. He is also a founder Director and President of Best Ayurveda Limited, Canada. He had been one of the top invitees for consultation on Ayurvedic therapy by many eminent personalities including the late President of India, Dr. Shankar Dayal Sharma.
Vd. Verma is a gold medallist from Guru Nanak Dev University, India, and was a member of Governing Body of National Institute of Ayurveda, Jaipur, and member of Faculty and Board of Ayurvedic and Unani Systems of Medicine, Punjab. He lectured extensively in the UK to the general public, doctors, universities, and hospitals on Ayurveda. He was the faculty of the Honors program in Ayurveda at Thames Valley University, London, and is the author of A Comprehensive Book of Ayurvedic Medicine and Secrets of Ayurveda.
Vd. Verma consults on a number of Ayurvedic treatments, diet, and lifestyle related to chronic ailments like Ulcerative Colitis, Hepatitis-C, Rheumatoid Arthritis, Bronchial Asthma, Male Infertility, etc. His research into herbal medicines and food supplements has led to the development of a number of products available in the western market. Vd. Verma's method of treatment has been featured in many TV programs. A lot of newspapers and periodicals continue to carry reviews of his work.

Gagan Verma
Director of Canadian College of Ayurveda and Yoga
Gagan Verma is BBA from Punjab University, India specializing in Marketing and International Business. He belongs to family of Vaidyas. Gagan acquired outstanding experience in business development throughout his professional journey. Gagan Verma always remains eager to share his passion for entrepreneurship by hosting or participating to workshops and speaking at various events.
Prior to joining Canadian College of Ayurveda & Yoga Inc. Mr. Gagan Verma managed business of Best Ayurveda Limited, Canada, where he held a variety of positions focused on strategic planning, policy development, communication, business development and human resources. Gagan Verma helps to develop the marketing strategies for Canadian College of Ayurveda & Yoga Inc.and oversees the implementation.